Vintage wedding ideas for decorating pictures
Inspiration Shoots
Timelessly Romantic French Chateau Wedding Inspiration
KAYLA BARKER PHOTOGRAPHY
The venue of today's inspiration shoot is something straight from the pages of a fairytale, and the timelessly elegant styling suits it perfectly! A color palette of ivory and the softest shades of blush complements the garden setting and grand backdrop of the Chateau, whilst the lush florals that include a cascading bridal bouquet and floral arch complete the oh-so-romantic look……
Captured at the Kayla Barker Workshop, we have fine art photographer Kayla Barker, Stefanie Miles and Bows + Arrows here to tell us all about it… "Last summer in the quaint town of Saint Julien l'Ars just a few hours from Paris, a group of photography attendees from all over the world gathered at the one thousand year old Chateau St Julien for the Kayla Barker Workshop. From welcome to departure, every detail was attended to by film photographer, Kayla Barker and workshop and event designer, Stefanie Miles and their team.
Patricia of My Beauty Corner perfectly styled bride Brytny's hair and make-up for the shoot whilst jewelry and details were styled by Stefanie along with beautiful custom calligraphy pieces from Written Word Calligraphy. The elegant and romantic invitations incorporated the crest found at the entrance to the Chateau, as a subtle nod to the historic charm of the property."
"Bows + Arrows' Alicia and Adam Rico not only foraged from the land surrounding them at the fifty acre estate, but Stefanie and Alicia were in creative heaven as they scoured the Parisian flower market for the most gorgeous blooms and textures to bring the vision to life. They found many seasonal summer blooms to fill their on site studio – lotus, peony, scabiosa, dahlia, lisianthus, poppies, cosmos, and locally grown garden roses were all in abundance. They used these for the bridal bouquet paired with ribbon from Silk & Willow. A wedding ceremony arch was created in the garden with asymmetrical blooms and free-flowing wild vines and greenery to create an idyllic setting for the ever-important marriage vows."
"Stefanie created a stunning layered tabletop, effortlessly mixing shades of gray undertoned-ivories with golds, a textured table throw tossed over the french table linen and accented with just the right amounts of blush in the floral for an extra dose of feminine charm. The calligraphed menu was presented on a ceramic gold-rimmed handmade tray, and the velvet ribbon created a stunning presentation for the scrolled place cards for the napkin treatment. The gold flatware courtesy of Posh Couture Rentals was a standout piece on the tabletop, adding just the right amount of elevated luxury to the setting."
"The wedding dress was custom made for the workshop by Tatyana Merenyuk with organic florals and French romance in mind with the lace overlay corset top and flowing chiffon skirt complemented by a Girl With a Serious Dream veil. Model's, and real life couple, Brytny and Kiley's true love was clearly apparent while being photographed around the gorgeous grounds of the chateau. While flower girls, Dotty and Pia scattered petals in the garden in preparation for their farewell kiss."
A special thankyou as always to all the wonderful creatives who lent their talents to this shoot and especially to Kayla Barker for capturing every detail so perfectly. If you love this shoot and would like to see more of Kayla's dreamy fine art photography, then do take a peek at this terracotta garden wedding inspiration or this breathtaking floral-filled bridal shoot before heading over to her website at www.kaylabarker.com. And of course be sure to follow her on Facebook, Instagram, Twitter and Pinterest.
If you love the idea of getting married in a chateau, be sure to take a look at Charlotte & Grant's beautiful day at Chateau Cazenac, or for more romantic modern vintage wedding inspiration you might want to take a look at this romantic gold inspiration, and this elegant beauty at Swan House is a MUST see.
Amy
x
Contributors & Credits
Vintage Weddings
A Vintage Inspired City Wedding in a Crisp and Elegant Palette of Ivory, Black & Green
CLY BY MATTHEW
When a couple are as stylish as Shannon & Kim you just know their wedding is going to be something special. A city celebration in a lush palette of ivory, black and green, with the perfect mix of vintage and modern, and a hint of industrial too; it exemplifies "simplicity is the ultimate sophistication"! So if you're a lover of all thing chic and sleek you had better have your pinning fingers at the ready!…..

This elegant affair was inspired by and took place at The Foundry, a 19th century venue full of industrial character and stunning proportions, in Long Island City, with views of the Manhattan skyline from its rooftop terrace! Polished yet heartfelt, packed with romantic florals by Workship Luxury and elegantly co-ordinated from the dapper bridal party, to the refined wedding cake; and all captured by Matthew & Bo from Cly By Matthew.
Before I share all the lovely details, a few words from photographers Matthew & Bo "We really loved the organic floral design and the simple decor of this chic same sex wedding at the Foundry. Workship Luxury did an amazing job decorating the center pieces and we really loved the bride's bouquet with long stems. It was unique and beautiful. Shannon, the bride with the wedding gown, went for the vintage chic 1920's hair style and red lipstick. She was really drop dead gorgeous in person and we enjoyed capturing her beauty. They did not see each other before they walked down the aisle and when they did, I will never forget their facial expressions. They were just so in love and in the moment together. They had many out of town family and friends who joined the celebration. There was so much love in the room and family and friends really had a great time."
I am more than a little in love with Kim's dapper Tux and black & white brogues – doesn't she look fab??
The Foundry looks like such a fabulous venue, with industrial architecture but such chic decor – it was just perfect for Kim & Shannon's crisp and elegant colour palette!
Lockets on a bouquet is such a heartfelt but simple way to keep absent loved ones close to your heart on your wedding day.
Awww I see what Bo & Matthew meant now….. whether it happens before or during the ceremony, the first look is always so precious!
And I love how the newly-weds made their way back down the aisle – so full of joy, they boogied…..
How swoonworthy is Shannon's updo??
And don't the bridesmaids look fabulous in their LBBDs, paired perfectly with chic nude heels…..
I love their understated reception decor! Their floral centrepieces and candle votives create such an elegant and romantic atmosphere…..
With her veil removed you can see just how lovely Shannon's updo was in this shot of the happy couple at their sweetheart table…..
And their wedding cake and display was simply perfect – one tier, atop an ornate stand amongst a ring of roses….. I love it!
A huge congratulations to Kim & Shannon, wishing you a lifetime of happiness! And a big heartfelt thankyou to their wonderful photographers, Matthew & Bo from Cly By Matthew, for capturing their elegant celebration so perfectly and for allowing me to share it here on Chic Vintage Brides. To see more of their beautiful photography take a peek here at this Marsla infused Art Deco inspired wedding or pop across to their website www.clybymatthew.com, and be sure to follow them on Facebook, Instagram, & Pinterest.
Amy
x
Photography – Cly By Matthew // Videography – Cinema Factory // Floral Design – Workship Luxury // Wedding Venue – The Foundry // Wedding Dress – San Patrick // Tuxedo – Vera Wang Lavender // Shoes – Salvatore Ferragamo // Makeup – VickyC5 // Hair – The Little Hair Shoppe // Invitations – Village Invites // DJ – NRG Entertainment // Catering – Dish Food NYC
Inspiration Shoots
Dark & Decadent Tuscan Wedding Inspiration
INTIMATE LOVE MEMORIES
If Tuscany hadn't already topped my list of places to visit, it would after today's exquisite wedding inspiration shoot. Featuring dark and decadent berry reds with rich petrol blues and emerald greens, and captured in a nineteenth-century villa, it is the epitome of opulence, utterly swoonworthy, and sure to tempt you with a destination wedding!
First, a few words about the shoot, from the wedding professionals behind it…. "A wonderful Villa of the nineteenth century in Lucca, set in a beautifully restored village, was the perfect location for this winter wedding shoot designed to enhance the beauty of the Tuscan countryside and luxurious villas of the territory.
Ilbiancoeilrosa treated in detail an environment that reflects the old world with a decadent touch. The interior of the noble Villa was the dinner setting and the table was decorated with beautiful ceramics provided by Le Mas and an impressive centerpiece made by Fiori Belluomini.
The Villa Lenka garden and the fish pond were the perfect background for photos of the bride and groom by Intimate Love Memories. A refined lace dress with wide tulle skirt for her, a stylish dark suit for him. To complete the look of the bride artisanal jewelry and a petrol blue faux fur, which together with the dark red were the colors of the palette chosen for the shoot."
Isn't it just heavenly? The venue, the details, and those deep dark colors…. it's all just perfection! As always a huge thankyou to the whole creative team behind this Tuscan vision, and especially to Beatrice & Alberto of Intimate Love Memories for photographing every detail so flawlessly and for allowing me to share it with you here. To see more of their wonderful work be sure to make their website your next stop – you will find them over at intimatelovememories.com, and you can also follow them on Facebook and Instagram.
If this has you dreaming of a destination wedding in Tuscany, take a peek at Manuela & Klaus's Dreamy Vintage Destination Wedding in the hills of Tuscany and this romantic Al Fresco Wedding styled shoot full of Tuscan inspired details. And you might also like this Tuscan Olive Grove inspired wedding shoot and the soft tones of this wedding color palette which was inspired by Tuscan sandstone.
Amy
x
Contributors & Credits
Photography – Intimate Love Memories // Co-ordination & Styling – ilbiancoeilrosa // Venue – Coselli Collection // Wedding Cake – Le Bontà // Flowers – Fiori Belluomini // Wedding Dresses – Gabriella Sposa // Bridal Shoes – Gabriella Sposa // Hair & Make Up – Maura Martinelli // Graphic Design – Aembish // Necklace & Earrings – Maraviglie // Table Decor & Linen – Le Mas histoire d'interieurs
Inspiration Shoots
A Morning with Bridesmaids – Romantic Blush Pink Wedding Inspiration
For today's breathtaking inspiration shoot, fine art photographer Lara Lam and the team of creatives drew inspiration from the stunning venue, the Palace of Fine Arts in San Francisco. Playing with its soft pink hue, they incorporated lush florals in similar tones, mismatched bridesmaid dresses and an elegant tablescape laid, alongside beautiful calligraphy wedding stationery by Seniman Calligraphy, to create a modern vintage vision of romance…..
Kyla Gold, of Oui Events is here to tell us a little more about it "For this bridal shoot we drew our inspiration from the romantic details of the monumental Palace of Fine Arts in San Francisco and the swan lagoon. We kept the design fresh, simple and elegant with a mixture of blush tones accented with gold and white details. We hope to create inspirations and gift ideas for a warm and sweet gathering between the bride and bridesmaids. Often times the bridesmaids are the best friends of the bride and their love and support plays an important part. We'd like to inspire all the brides-to-be that an elegantly styled breakfast with lovely gifts and flowers could be a beautiful opening prelude for the wedding!
Seniman Calligraphy created a beautiful custom invitation suite in gold ink and a special bottle of rosé with hand calligraphy for our custom bridesmaid gift baskets. We also filled the bridesmaid baskets with a pink and gold mini emergency kit from Pinch Provisions and lovely sweets from Sugarfina. Bowerbird Atelier created a beautiful table arrangement and hand tied bouquets in soft pinks and white with fresh greens. Skyla Arts and Makeup by Quis kept the girls look fresh and feminine to compliment the lovely Dessy and JLM Couture gowns provided by Weddington Way. Lara's film captured the soft details of the bridal shoot at this stunning landmark."
A huge thankyou, as always, to the wonderful Lara Lam who always manages to wow me with her ability to capture every detail so beautifully. She really does have such an exquisite eye and I couldn't be more proud to say you can find her HERE in CVB's Little Book of Chic – an invaluable resource to any couple planning a vintage, vintage inspired or modern vintage wedding.
And if you love her fine art photography, as I do, then you will want to see this old world castle wedding inspiration, this stunning heirloom bridal shoot and this chic San Francisco elopement inspiration! Be sure to pop and take a peek at Lara's website www.laralamweddings.com too, to see even more of her work, and don't forget to follow her on Facebook, Pinterest and Instagram for a daily dose of romance.
Amy
x
Contributors & Credits
Photographer – Lara Lam // Event Planning & Styling – Kyla Gold of Oui Events // Floral Design – Bowerbird Atelier // Make-up – Makeup by Quis // Hair – Skyla Arts // Calligraphy – Seniman Calligraphy // Wedding Dress – JLM Couture // Bridesmaids Dresses – Dessy // Bridal Boutique – Weddington Way // Bridesmaid Gift Basket Emergency Kit – Pinch Provisions // Bridesmaid Gift Basket Candy – Sugarfina // Venue – Palace of Fine Arts, San Francisco
Vintage Inspired Weddings
A Chandelier & Candlelit Carondelet House Wedding
JOHN & COLETTE PHOTOGRAPHY
Striking the perfect balance between modern sophistication and old world charm, today's wedding is sure to take your breath away! Filled with chandeliers, candles and lush blush florals, it is a picture of timeless elegance and romance – and a lesson on how to do vintage in an urban city centre…..
After an intimate at home proposal Elizabeth & Louis set about planning their perfect day. With a love of old world elegance, and inspired by some shoes she bought long before becoming engaged, Beth knew just the look they wanted to create. But getting married in bustling LA, it was all about finding the perfect venue – which I am sure you will agree, they most surely did!
Elizabeth explains, "I am huge fan of period dramas, so the wedding was inspired by shows/movies like Downton Abbey and Pride & Prejudice. I wanted it to feel dramatic, romantic, and vintage, so we incorporated light neutrals with pops of dark, dramatic color like deep red and navy blue. We chose details that would add an element of luxury like velvet table cloths. Carondelet House was perfect for the vibe we were going for, it was a former residence built in the 20's and converted to an event space that kept a lot of that original detail and charm – we didn't have to do much to make it look great."
"In many ways, the whole vibe of the wedding started with the shoes and I bought them before we were even engaged. They were from Boden and when I saw them I knew I wanted to wear them when I got married. They felt very vintage and set the tone for everything else. Unexpectedly, I found my dress at the first store I went to. I loved it when I saw it on the rack and I loved it when I tried it on – luckily, my mom loved it too because we don't always see eye to eye on fashion choices. I wore really simple jewellery by Marchesa because I wanted the dress to be the statement. And I had fresh flowers in my hair, which I loved! "
"Our florist Enchanted Garden did a wonderful job of capturing the romantic vibe we were going for. They were one of the preferred vendors at the venue and for good reason. My favorite touch was the flower arch for the ceremony – it was full of blooms and greenery – stunning! The bouquets were made of full blooms like ranunculus, dahlias, and roses – very lush and romantic. My bouquet was a loose collection with velvet ribbons tying it all together. "
"The most personal detail for us was the ceremony itself. We wrote the script for the ceremony together incorporating traditions from both of our religious backgrounds and our sense of humor. Our friend performed the ceremony and he killed it, I just remember laughing and feeling very happy during the entire ceremony."
"We had a four tiered cake from Susie Cakes and each layer was a different flavour combination – we couldn't pick just one. The cake was decorated very simply with every other tier being coated with crystal sugaring. Then we had our wedding coordinator add fresh flowers to the top and base and a velvet ribbon wrapped around the base. It turned out beautifully!"
"We are both coffee lovers and our first date was at a coffee shop, so we gave all of our guests freshly roasted coffee beans to help them wake up the next morning!"
Pearls of wedding wisdom from the bride…
"Plan as much as you can and want to, then do your best to let go of your expectations before the big day. At least one thing will inevitably go wrong and the more you can let go, the more you will enjoy the day. Of course, it's easier said than done, but just try to be gracious with everyone and most importantly, yourself."
Tell us a little bit about your photographer…
"We really loved our photographers' work. They have a journalistic style and we wanted our photos to tell a story. They were also preferred vendors at our venue which makes things much easier when there is a familiarity with a venue and any specific quirks it may have. We ended up making our own album through Artifact Uprising and are very happy with the final product."
Oh I do so love a chandelier lit wedding! In fact I am utterly head over heels with every detail of Elizabeth & Louis's beautiful day! Many congratulations to them both, and of course a big thankyou for sharing their beautiful day with us. Special thanks also to their wonderful photographers John and Colette who did the most wonderful job of capturing the romance of it all so perfectly. If you would like to see more of their work head across to their website at johnandcolette.net, and you will also find them on Facebook and Instagram, and Google+.
Or for more chandelier filled weddings, take a peek at this bright and beautiful garden delight, this romantic affair with its elegant barn reception and this intimate celebration in an Austrian castle!
Amy
x
Contributors & Credits
Photography – John and Colette // Venue – Carondelet House // Coordinator – Orange Blossom Special Events // Catering – Tres LA // Rentals – A Rental Connection // Linens – La Tavola Linen // Florals – Enchanted Garden // Wedding Cake – Susie Cakes // Hair Stylist – Danai Schulte of Maven Beverly Hills // Make Up Artist – Nicole Burg // Wedding Invitation Suite – Sugar Paper LA // Calligraphy Seating Chart – Lazy Creative Design // Escort Card Calligraphy – Cathy Yu // Wedding Dress – Enzoani // Bridal Shoes – Boden // Bridal Boutique – Pebbles Bridal // Groom's Attire – Friar Tux // Favours – Demitasse Coffee // DJ – Red Shoe LA
Inspiration Boards
Understated Garden Elegance – Modern Vintage Wedding Inspiration in Green, Grey & Sunstone
I am more than a little head over heels with today's Summer wedding inspiration board! The fresh colour palette was inspired by the warm tones of sandstone, the sort you might see in the hills of Tuscany. Mixed with a crisp granite grey and infused with greenery, to soften the look; it is elegant, lush, so on trend yet utterly timeless, and my idea of heaven!…..
Bride & Groom Rachel May via Wedding Sparrow // Boutonnieres Bows and Arrows, Photography by Kayla Barker Fine Art Photography via SMP // Menu Signora e Mare, Photography by Ryan Ray Photo via Wedding Sparrow // Place Setting Mint Photography via SMP // Stationery Written Word Calligraphy, Photography by We Are Origami Photography via The Wedding Playbook // Cocktails Mike Cassimatis Photography via Magnolia Rouge // Tablescape Ginny Au, Photography by Rylee Hitchner via Once Wed
I have been obsessed with Sunstone Winery since publishing this exquisite styled shoot, and with its magnificent buildings and grounds it would make the perfect venue for just such a celebration. For an elegant Summer wedding anywhere though think a historical estate or winery, with grand gardens lush with greenery, perfect for a family style reception under the trees.
The key to this simple palette looking inviting rather than cold, is to embrace greenery (you will find lots of ideas for how to infuse your big day with this key trend for 2017 here) and add lots of soft textures throughout the decor! Hints of velvet (another of the key trends for 2017) will give your day a modern vintage aesthetic, then layer linen, lace, and silk throughout for refined luxury. Wood seating and splashes of gold (or brass) in the stationery, centerpieces and flatware will add that final touch of warmth.
If you love the idea of a Summer wedding but aren't convinced by this cool colour palette you will find plenty of other wedding colors and inspiration boards in CVB's archives. Like this romantic peach palette, or for a garden wedding nothing looks lovelier than rose and emerald, or for something super feminine, nothing could be prettier than this pastel duo!
Amy
x
Retro Weddings
A Retro & Colourful Woodland Wedding
PIXIE ROUGE PHOTOGRAPHY
Today's wedding is so cute, it is impossible to be anything other than charmed by every detail when you see it. Retro and colourful, with the punchy green of the woodland ceremony setting and an abundance of vibrant native florals, followed by an intimate restaurant reception, it is just delightful! So have your pinning finger ready as Bride & Groom Caddy & Ernesto share every magical moment…..
Choosing Gembrook forest, just outside Melbourne Australia, for their intimate ceremony, proved perfect for the beautifully moody, and slightly damp, day with the trees providing some much needed cover for guests as they enjoyed cocktails under the canopies. Caddy explains "We knew that we wanted our wedding to have an earthy, botanical feel that utlised the natural environment so the Dandenong Ranges offered the perfect settling with the natural abundance of trees and forests and rolling green hills."
And if their day isn't cute enough, just wait until you hear their love story – it could have come straight from the script of a Hollywood romcom! "We met back in 2012. We started writing to each other online for a couple of months and then finally met up for coffee. We talked for hours. We clicked instantly and found many similarities in each other. Such as how closely we held our friends and family and a shared love for old music, old things and the romance of yesteryear." Caddy felt Ernesto was a real gentleman and fell in love with his old fashioned values. Ernesto was in awe of Caddy's warmth and generosity and her ability to laugh at his jokes, and so it seemed their love was meant to be!
When it came to planning their big day, everything clicked in just the same way. Caddy explains, "Overall, we wanted our wedding to have great food, great music AND plenty of dancing! We just wanted our guests to have a ball and to get swept up in the fun and romance. We weren't really keen on a big wedding and knew that we wanted something pretty simple and understated without much fuss.
Shortly after we got engaged, we visited The Independent, a fantastic little restaurant in Gembrook in the Dandenong Ranges and just fell in love with the space! Their food was also out of this world and we knew our family and friends would just fall in love with their menu, so we booked right away. When looking for the perfect place to host our ceremony, we wanted to find something that was close to our reception, preferably within walking distance so that our guests (and us!) could spend less time trapsing around the country side and more time celebrating!
Keeping the ceremony and reception venues close together also meant that we could give ourselves plenty of time to take photos but didn't have to keep our guests waiting for too long. Luckily, we found the prettiest little tree filled park just a short five minute stroll from our reception venue. It couldn't have been more perfect!"
"For my hair, I decided to go with a flower crown which, in keeping with the theme, I wanted to be unstructured and romantic so we used a mixture of the roses we had chosen and added some gyp for softness and native berries for texture."
"For our ceremony, we just had a simple wooden arbour with some unstructured floral arrangements, chairs for immediate family and a wedding sign welcoming our guests as they arrived."
"When planning our wedding we tried to work with as many local makers and suppliers as possible to give back to the local community. Melanie Pringle from Viva La Fleur was a local florist based in the Dandenong Ranges who specialised in weddings and was absolutely amazing to work with.
Melanie understood exactly what we were after from the get go and helped turn our vision into a reality. I have always loved natives and unstructured bouquets so I knew this would form the basis for the theme of our flowers. From there it was really a matter of choosing the perfect colours and best selection of blooms according to the season. Being summer, Mel and I decided to use Banksia and Firewheels for our natives and added some Dahlia's and roses for some softer textures and a bit of romance. I've always loved pinks, peaches and corals so these colours formed our colour palette. To highlight these colours, we used Carmine Classic, Yours Truly, Salmonie and Fandango roses' and a peach Dahlia. For contrast we added lots of greenery and texture through native foliage's like gum as well as some creamy white tones using achillia, gyp and queen Anne's Lace to balance things out a little. Some soft reds were also added for vibrancy as well as some hypericum berries to add texture."
Ernesto: "When shopping around for a suit I wanted to find something that not only looked good, but was timeless and would last forever. I'm a practical man so I wanted to make sure that whatever I purchased, I would be able to wear again.
I decided to have my suit made by a tailor because I wanted to experience the feeling of having a custom made suit and going through the process of creating something that was perfectly suited to me. I settled on The Suit Shop in Melbourne because they walked me through the whole process of selecting a style, fabric and colour and helped make what could have been a really overwhelming process really fun and easy."
"I've always loved vintage clothing and so there was really no doubt in my mind that my dress would either be vintage, or vintage inspired. I ended up finding a beautiful little 60's wedding dress on Etsy which sadly, wasn't quite right but became my muse. I loved it so much that I took it to my dressmaker, Linda Doble and asked her to re-create it for me with a few of our own little touches. I'm so happy with how it turned out. It's simple, yet elegant and very me."
"Overall, we used 17 difference varieties of flowers and foliage's throughout all of our floral arrangements and my bouquet ended up being so heavy that by the time our ceremony was over by arm was almost numb! Luckily, I had my new husband and bridemaids on hand to help share the load!"
"Because we had booked such a great space for our wedding reception, we didn't need to do much to tizz things up. We arranged for some festoon lighting to be installed earlier in the day to add ambiance and aside from that, just asked our florist to place simple vases of flowers down the middle of our tables. Our place settings were also very simple, with a personalised thank you card, our wedding favour and a small bunch of rosemary."
"As our wedding had a natural theme with a big emphasis on flowers and trees, for favours we decided to give our guests a packet of seeds that they could take home with them and plant in their gardens. We found a seller on Etsy called Megmichelle who offered printed seed packets for wedding favours which we were able to have custom printed with our names, wedding date and a personal message from us on the back. We had the seed packets printed in a Kraft stock to match our theme and filled them with a mixture of seeds for some of our favourite flowers including Zinnia, Pom Pom Dahlias, Shirley Poppys and French Marigolds. Our guests loved the idea and ever since the wedding we have been receiving photo updates of their flowers starting to sprout in their gardens. We can't wait to see them all in bloom!"
"We also created a small memorial area where we had a lit candle and a couple of pictures of Ernesto's father who is sadly no longer with us. It was our way of honouring his memory and including him in our celebration."
"My mum has always loved cake decorating and has made wedding cakes for almost everyone in my extended family so it's kind of a family tradition now! My sister in law Jade is also really into cake decorating so over the years mum has been showing Jade the ropes and they have since made lots of cakes together for different parties and events. With two capable ladies at our disposal, we were happy to leave our wedding cake in their hands and just found a couple of pictures of cakes we liked online to use as a guide.
Jade took charge of finding the perfect recipe and after a family cake tasting, we settled on a moist coconut cake with a passionfruit curd while mum took charge of designing the exterior decorations. For the design, we wanted something simple, much like a naked cake but decided to use sugar flowers instead of fresh flowers. Mum hand formed each of the flowers that was placed on the cake and airbrushed them to add colour and texture. We couldn't have asked for a more beautiful cake and we were just thrilled with how it turned out. It tasted absolutely delicious too!"
"Sticking to our budget was important but at the same time we made sure that we did things our way and didn't go without anything that we really wanted. Flowers and lighting was really important to me (Caddy) and for Ernesto it was more about the food and good music so we allowed ourselves the room to splurge on those things. It was also really important to us that none of our family and friends (and us!) had any jobs to do on, before or after the day. We wanted our venue and suppliers to handle everything so that everyone could just focus on having a good time – particularly our mums."
Pearls of wedding wisdom from the bride…
"Keep things simple!"
Tell us a little bit about your photographer…
"I had the great pleasure of meeting Anna from Pixie Rouge Photography through an old job and had always admired Anna's natural and quirky photography style so when it came time to select a photographer, Anna was the first person that came to mind. We really loved Anna's use of natural light and her emphasis on capturing natural and candid moments. Also, somewhat knowing Anna was also nice because we knew she would slot in well with our guests and just feel like one of our friends following us around with a camera, opposed to being followed by the paparazzi!
We couldn't be more pleased with how our photos turned out and Anna captured absolutely every part of our wedding perfectly. Anna's joy and enthusiasm for capturing weddings absolutely shines through to her work. Anna's energy on the day was also so much fun! She made us laugh and was so immersed in the process. We loved how excited Anna would get when we found the perfect location for a shot.
The colours in our photos are so vibrant and beautiful. We couldn't believe how gorgeous all of our photos turned out and have received countless compliments from our family and friends."
Isn't it completely charming?? So relaxed, yet perfect in every way, I am totally smitten with every part of Caddy & Ernesto's big day! A huge congratulations to them both, and a big thankyou to their photographer Anna of Pixie Rouge Photography for capturing every moment and detail so perfectly, and for letting me share her gorgeous images with you. If you love these photographs and would like to see more of Anna's work pop and take a peek at Jacqui & Matt's rustic and fabulously fun day right here on Chic Vintage Brides, before heading over to her website pixierouge.com.au – and be sure to follow her on Instagram and Facebook.
Amy
x
Contributors & Creditors
Photography – Pixie Rouge Photography // Location – Gembrook, Australia // Reception Venue – The Independent // Flowers – Viva La Fleur // Celebrant – Ben Stone // Hair + Make up – Kate McCleary Hair & Makeup // Wedding dress – Handmade by Linda Doble Dressmaker // Transport – Caddyman Cadillac // Favours – Megmichelle // Groom's Attire – The Suit Shop
Groom & Groomsmen Attire
Everything You Need to Know About Tie Bars
The wonderful folks over at The Gentlemanual are back today with another must read for any soon to be groom! Last time they helped us with that wedding attire staple, the pocket square. Well today we're turning our attention to the tie bar. An accessory oft forgotten, but no less important (unless of course you're wearing bow ties!) for creating a polished look for your big day…..
"Gentlemen, the tie bar, tie clip, tie clasp, tie slide–call it what you will–is your ode to style and class. You (or your bride) have already picked out the perfect tie, so why wouldn't you take it one step further? A tie bar will not only add some refined flair, it'll also keep your necktie out of your dinner when you're rushing to eat between greeting guests and the first dance at your reception. And trust us, there's so much more to that piece of metal than you think!"
MK Sadler via Once Wed
History
Men's tie bars date back to the days of tie chains, tie pins, and collar pins; back to the days when men's fashion meant being authentic and classy, not 'baller' and 'swagged out'; back when people communicated with sentences, not acronyms. And even before the tie bar, it's predecessor was the tie pin. It conquered the ties of hundreds of Victorian Era gentlemen. With the introduction of the tie pin, ties could no longer fly with the wind, nor could they ruin soup dinners. The issue with said tie pins, however, was the perforated aftermath. The pins punctured neckwear, reducing their lifespan. A dapper 1900's era gentleman acknowledged this and revolutionized the tie accessory that we know and love today. The spring-loaded tie bar was born as a solution, so that ties no longer needed to be punctured in order to be kept in check. Soon after, a more simple slide version of this bar came into existence. Even if the style of your wedding vintage, it doesn't mean you can't take advantage of some 21st-century technology.
A Fist Full of Bolts via Green Wedding Shoes
Much like cufflinks, tie bars speak volumes about one's personality. The right tie bar is ultimately the one that you feel the most comfortable and confident wearing, especially since all eyes will be on you. Whether you're going for the classic penguin look (read: black and white) or are going a little more relaxed in your wedding getup, the tie bar will vastly improve any ensemble you're planning to don. However, to help you along with with the ever-so-important choice, we have a couple of suggestions.
The Youngrens via Style Me Pretty
Types
Slide and clasp bars are generally the same (when seen from the front, at least). The choice then comes down to preference.
The tie clasp operates on a hinge and essentially clips onto your tie to secure it in place. The slide bar, on the other hand, works like its namesake implies–you simply push and slide it into place. Whatever you prefer, either one gets the job done, and is sure to stay put throughout the celebration.
Then comes tie bar dimension. Do you want yours flat or, well, voluminous? A flat tie bar is for the minimalist gentleman. It shows that you are aware of your fashion sense but you do not advertise it; you are letting it speak for itself. A tie bar with dimension is for the gentleman who appreciates a second degree of detail (that is, detail on detail). Be prepared for action within your personal space–people will want to come in for a closer look.
Amber Gress Photography via Ruffled
Finish
Think of the finish on your tie bar like the finish on your car. It can be matte, semi-gloss, or gloss. A matte finish is more subtle without any sheen at all. This look is great for ceremonies that have a rustic or boho vibe. This finish will not blind anyone but it will glow with style-y goodness. Glossy or metallic finishes are more standard for tie bars. They will provide you with a classic look, much like the look of those Mad Men fellas, and who wouldn't want to be that suave? The high gloss sheen also lends itself nicely to the opulence of a 1920s themed wedding.
Christina Bernales via SMP
Color
There was a point in the bar's history when colors were essentially limited. You had gold or you had silver.
Glossy silver works well with practically any tie combination. Gold, on the other hand, will certainly stand out, and thus it does not work well with all color combinations. Gold will work best against a darker blue or red hue. However, it can most definitely add a pop of flair. And of course, both colors would pair perfectly with any black tie, the eternal neckwear staple. If you've used a metallic as one of your wedding colors, make sure your tie bar (and the rest of your accessories) fall in line with that color scheme.
The color options for tie bars have grown in recent years as menswear is making a comeback. Colors now range from neutrals to neons and everything in between. Though these do stray from a classic look and are significantly more fashion-forward, when worn with gusto, their effect is great. Do proceed with caution, though. As the colors get more bold, their ability to complement decreases, and they will ultimately steal the show as opposed to simply adding to your overall outfit.
If you will be wearing other accessories on your wedding day, be mindful of their colors as they can potentially clash with the tie bar. If you want to play it safe, match your tie bar and cufflinks. If you're feeling bold, go forth and pair how you will – here are some ideas!
Size
The first rule of tie bar sizing is… well, that you don't talk about tie bar size. No, that's not true. There is one caveat to tie bar sizing, and that is to keep it smaller than the width of your tie. Sizes range from half an inch to three inches. Generally, skinny ties will be worn with tie bars under an inch, while wider ties will work better bars greater than an inch. Work it out visually–if the bar extends further than the tie, something is wrong.
Hannah May via Rock My Wedding
Positioning
Now that you have a color-coordinated and properly sized bar, it's time to determine its position. There is a general area between the third and fourth button on your dress shirt that we dubbed "the sweet spot," but if you want to get a little more specific, the sweetest spot is right below the third button. This is where the bar can truly shine in all its glory while retaining its impeccable functionality. If you position it too high, you're basically choking your tie and losing your bar's functionality (it will no longer work well at holding your tie in place). Too low, and you are getting into a weird asymmetric zone. Stick to the sweet spot; you'll know when you've found it.
HannaMonika via Intimate Weddings
"There you have it! Everything you need to know about this dapper (and diminutive) accent. While it may not be the bar most of your guests are concerned with, this little accessory will certainly put your wedding day ensemble over the top."
A huge thankyou to writer Jacob Sigala and the lovely peeps over at The Gentlemanual for sharing their expert knowledge on tie bars – who knew you could get so many different styles! If you loved this post, you should definitely have a look of their top style tips for a dapper groom, or for more Groom & Groomsmen inspiration click here.
And be sure to check back here for more from The Gentlemanual. Next up, those all important accessories for any vintage loving groom – suspenders!
Amy
x
Inspiration Shoots
Elegant Greenery Wedding Inspiration at Riverside Place
KAYLEEN MICHELLE PHOTOGRAPHY
In celebration of May, and its beautiful birthstone, we are continuing the Emerald theme here on Chic Vintage Brides with today's inspiration shoot. Inspired by one of 2017 key trends, greenery, it is filled with lush florals, timeless styling and a modern vintage tablescape, all in fabulous shades of green, from chartreuse to emerald, perfect for any season!
Here are a few words from curator and photographer, Kayleen Michelle "Greenery is the official 2017 Pantone Color of the Year, and it was stunning to see these luxurious hues, an upscale whiskey bar, beautiful models and specialty vintage rentals all come together – and at a unique and historic venue in Washington State. One of the city's largest and oldest meeting places, the building was built in 1903 and it's century old neoclassical architecture was once considered one of the grandest fraternal lodges in the west! Formerly the grand Spokane Masonic Temple, it is now known as Riverside Place and it is perfect for those looking for a grand city affair paired with classic elegance!
As a wedding is symbolic of new beginnings, so is "greenery" and it is "emblematic of the pursuit of personal passions and vitality." A small team of vendors can do wondrous things when they all come together, and when they are given total creative freedom. Being a small business owner, and one that strives to offer high class service to all, wedding I wanted my team to mirror those same values. I asked the gals to "do their thing" and gave each vendor creative freedom all while keeping our green theme in mind. What is truly great, is most of the featured vendors are very new to the Spokane wedding scene, but they prove the saying true: "Though she be but little, she is fierce!""
Many thanks to the whole creative team behind this creative collaboration, and especially to Kayleen Michelle Photography & Design for capturing each and every detail so beautifully. To see more of her work be sure to head across to her website www.kayleenmichelle.com, and you can also follow her on Instagram, Facebook, Pinterest & Twitter.
If this gorgeous shoot has you contemplating a greenery filled wedding, then you might want to see this blush garden beauty and this elegant rustic wedding inspiration. Or for ideas on how to infuse your celebration with this key trend, take a peek at these 30 stunning ways.
Amy
x
Contributors & Credits
Curator & Photographer – Kayleen Michelle Photography & Design // Stylist/Event Planner – Kami Schiller, Alive with Design Events // Venue – Riverside Place in Spokane, WA // Co-Stylist/Specialty Vintage Rentals – Artifact Rentals // Floral Design – Briar and Bloom // Wedding Cake – SR Sweets // Hair – Julia Kushnerchuk // Makeup – Maud Artistry // Wedding Dress – Amber by Nah Khanh // Invitation & Table Number – Doorpost Designs // Models – Taylor Rae Dillard (bride) and Audrey Alfaro (bridesmaid) // Mr and Mrs Wood Place Settings – Leanne Madeline Boutique // Farm Tables – Spokane Farm Tables // Bridesmaid Dress – Sue and Joe Maxi Dress
Boho Vintage Weddings
A Boho-Vintage Beach Wedding in New Zealand
MEREDITH LORD PHOTOGRAPHY
I am so excited to be sharing today's beautiful beach wedding! Because not only does it show how you don't need an historic venue or heirloom wedding dress to have a vintage infused wedding (there are many different types of vintage), but also this perfect day took place in my home country of New Zealand and was captured by one of my absolute favourite photographers Meredith Lord…..
Bride & Groom Suzy & Alan's courtship was just as romantic as their wedding – with Alan pulling off one of the most romantic first dates I have ever heard of! "We met on Alan's front doorstep 11 years ago while I was traveling the UK and Europe – I am close friends with his sister Charlie. Years went by and we were all friends sending the occasional message. When Charlie got engaged and asked me to be a bridesmaid Alan and I started talking more about my plans to return to the UK for the wedding. Charlie had decided Alan and I were perfect for each other and so Alan and I played along in good humour. But after many days talking on skype it became quite clear that we were perfect for each other and our friendship developed into something more. When I returned to the UK he took me on our first date to Paris!"
When it came to planning their wedding, it was no mean feat – planning a New Zealand beach wedding whilst living in the UK! Luckily the couple's friends and families were on hand to help. "Our Wedding was held at a beach up the coast from where Alan proposed just over 2 years before. We planned our wedding from the UK so it involved a lot of pinterest boards and facetime calls to my Mum and Sisters back in New Zealand. They did all the running around for me and collecting everything that pieced together the day."
Inspired by nature the couple set about creating their perfect day…. "I wanted to make it about us and not just about what I liked. So I decided to use the sea as inspiration. The colours, movement, natural aspects of it. We used white fabric to drape the marquee ceiling. White tablecloths. Drift wood from the beach Alan proposed at as place cards. Dried lavender like the seagrass. Little touches of blue. I didn't want to overwhelm the garden reception as the surroundings were so beautiful."
"I didn't want a perfectly round bouquet, I liked the more natural style. I showed a photo of what I liked to our family friend Tina who created them all for us. I was not worried about which exact flowers to use as it was the end of summer. I just wanted blue, white and greens. They all turned out absolutely stunning."
"We both love the beach and the sea, so it was a dream for both of us to be married barefoot on the beach. After taking Alan to my home in New Zealand it was clear that was the perfect place. As we love being outdoors and Bremdale Gardens was perfect for an outdoor reception."
"We had two readings during our ceremony. I sent Alan the poem 'I carry your heart with me (I carry it in my heart)' by E.E Cummings while I was living in NZ. He then sent me a heart key chain to carry with me. So we chose that reading for its sentimental value to us.
The second was an exert from Captain Correlli's Mandelin called 'Love is temporary madness'. We chose it as it spoke about what marriage was to us, to decide everyday that we were married. When the being in love goes away, we remember that decision and continue to grow together."
"I wore 'Marilla' a dress custom made by Phoebe Blockley Bridal, in the UK. Phoebe let me help with the design because I didn't want any frills or anything that was too over the top, just simplicity and a chic timeless look. We went for a three piece dress, with a white lace day top, blush bustier, silk skirt and a blue lace top for the evening. The best feature was the blue that Phoebe hand painted at the bottom. My Nana said it looked like a wave crashing on the beach."
"Alan and his groomsmen wore blue suits from Next. Our son Max wore a pale blue linen suit from Little Woods in the UK, and our 'Best Maid' Leanne wore a grey embellished dress from BHLDN."
"I had 5 bridesmaids, my sisters Adie and Dana, my sister in law Charlie (who set up Alan and I) and two of my closest friends Alice and Esther. I chose different greys for their dresses from For Her and For Him, they all chose what style they wanted. I wanted a elegant timeless look for them."
"My Mum, sisters, friends and family helped us create our reception. We used fabric sail my mother had made for my older sisters wedding draped the ceiling of the marquee. The owner of Bremdale Gardens made our flower chandelier, and our table centerpieces were dried lavender from my Aunties' and flowers from Bremdale Gardens in jars. Drift wood from the beach Alan proposed on were the place cards, and Alan and I love blackboards so our seating plan was blackboards. We displayed our grandparents wedding photos and made a bar out of pallets. A sign post made from wood from my parents garden pointed our guests in the right direction."
"We chose not to have favours as it helped us stick to our budget. And as a lot of our wedding party and guests were traveling from overseas we didn't want to load them with more things to carry."
"Cakes by Adie, my older sister, made our cake. We wanted it quite simple and Alan loves sponge, which she covered with buttercream and made a silhouette cake topper of myself Alan and our son. She also made carrot, lemon, chocolate and salted caramel cupcakes."
Pearls of wedding wisdom from the bride…
"On the day take everything in, it all goes so fast, stop and pause. Take some time out with your husband but also your loved ones, it's a big day for them too. We had a sweet hearts table so we could spend some time together to talk. In the morning it was just Mum putting me in my dress. I also had a first look with my Dad. It was important to me to have those special moments alone with my parents.
Oh and things will go wrong. Just carry on and enjoy the day, you will be the only one who will notice. If you end up married to your best friend then nothing else matters."
Tell us a little bit about your photographer…
"I chose Meredith 2 years before the wedding – before we had set a date or chose the venue. Being a photographer myself this was something I was most particular about. I was planning the wedding from the UK researching photographers in the area in NZ and found Meredith. After looking at her website, blog, instagram and pinterest I just fell in love with her work. She was really easy to get along with and captured our day beautifully. We had so many stunning locations surrounding the area and she really went out of her way to include as much of it as possible."
Huge congratulations to our gorgeous bride and groom and many thanks to the wonderful Meredith Lord Photography for these utterly beautiful images. I sure feel lucky to call this beautiful part of the world home! If you would like to see more of Meredith's beautiful work, pop and take a peek at this intimate garden wedding with Old Hollywood glamour and this sweet Summer winery wedding, right here on Chic Vintage Brides; before heading to her website www.meredithlord.com. You can also find and follow her on Instagram, Facebook, Twitter, Google+ and Pinterest.
Amy
x
Contributors & Credits
Photography – Meredith Lord Photography // Ceremony Venue – Arora Beach, Mahia // Reception venue – Bremdale Gardens, Nuhaka, New Zealand // Wedding Dress – Custom-made by Phoebe Blockley Bridal // Boutique – Tina Raskin // Bridal Shoes – ASOS // Veil – Vintage (borrowed from the bride's grandmother) // Jewellery – Ernest Jones // Bridesmaids Dresses – For Her and For Him // Jewellery – Sugar Oh Honey Honey // Flowergirls Attire – Homemade // Pageboy – Suit from Ladybird // Hair & Make up – Bernita Stone and Dana Gasson // Groom's & Groomsmen's Attire – Next // Best Woman's Outfit – BHLDN // Floral Design – Bremdale Gardens Rose-Marie // Caterer – Craig Kokich // Wedding Cake – Cakes by Adie // Stationery – Samantha Robertson (friend) // Celebrant – Reverend Richard Senior // Engagement Ring – Designed by the groom at Diamond Heaven // Wedding Rings – Diamond Heaven // Transport – 4 Classic Minis from the Father of the Bride // Entertainment – Kiri Gilbert
1 2 3 … 99 Next »
Источник: http://chicvintagebrides.com/
Bedroom ideas - Ideas for decorating master bedrooms - design
How to wear cut out boots in winter
Chic Vintage Brides - Chic Vintage Brides - a wedding blog
Decorating Ideas for Fun Playrooms and Kids Bedrooms DIY
Vintage Clip Art - Elegant Frame - Wedding Menus - The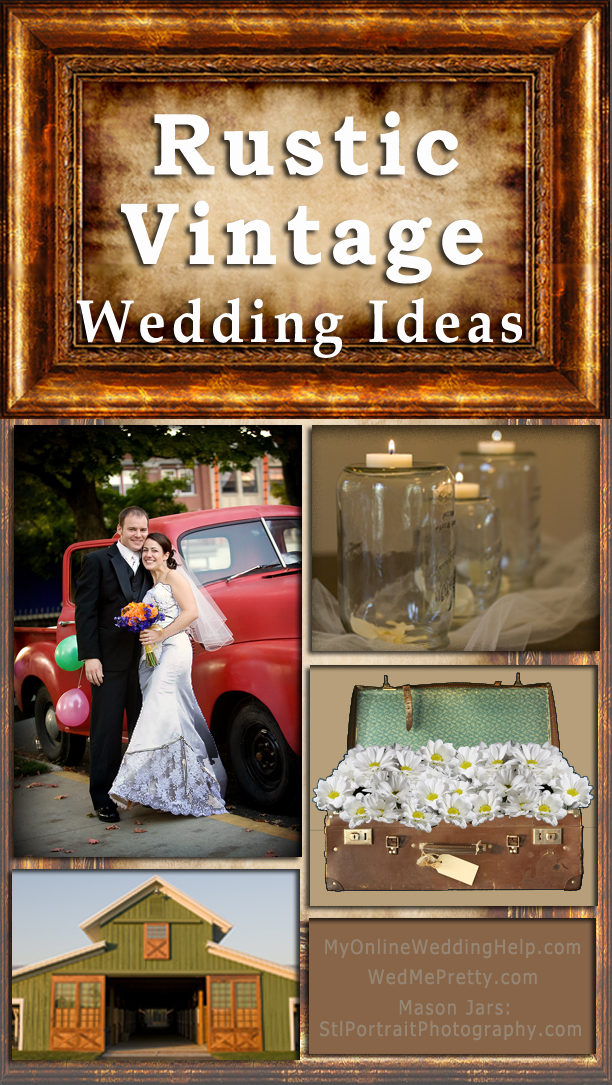 Decorating Ideas for Fireplace Mantels and Walls DIY
17 DIY Vintage Sign Ideas - The Graphics Fairy
Wedding Car Decorations and Accessories
Home - Wedding Designs Inc
100 Ideas for Winter Weddings HuffPost
13 best images about MontBlanc Perfume on Pinterest Legends
15 Of The Ugliest Christmas Sweaters Ever (Submit Yours)