College Fashion Street Style Roundup: June 2017
roundup HautHab__Leaderboard
HautHab__Habillage
FASHION STREET LOOKS
1/204

Street style look at New York Fall/Winter 2017-2018 Fashion Week

Photo by Sandra Semburg

2/204

Street style look at New York Fall/Winter 2017-2018 Fashion Week

Photo by Sandra Semburg

3/204

Street style look at New York Fall/Winter 2017-2018 Fashion Week

Photo by Sandra Semburg

4/204

Street style look at New York Fall/Winter 2017-2018 Fashion Week

Photo by Sandra Semburg

5/204

Street style look at New York Fall/Winter 2017-2018 Fashion Week

Photo by Sandra Semburg

6/204

Street style look at New York Fall/Winter 2017-2018 Fashion Week

Photo by Sandra Semburg

7/204

Street style look at New York Fall/Winter 2017-2018 Fashion Week

Photo by Sandra Semburg

8/204

Street style look at New York Fall/Winter 2017-2018 Fashion Week

Photo by Sandra Semburg

9/204

Street style at New York Fashion Week Fall/Winter 2017-2018
Photo by Sandra Semburg

10/204

Street style at New York Fashion Week Fall/Winter 2017-2018
Photo by Sandra Semburg

11/204

Street style at New York Fashion Week Fall/Winter 2017-2018
Photo by Sandra Semburg

12/204

Street style at New York Fashion Week Fall/Winter 2017-2018
Photo by Sandra Semburg

13/204

Street style at New York Fashion Week Fall/Winter 2017-2018
Photo by Sandra Semburg

14/204

Street style at New York Fashion Week Fall/Winter 2017-2018
Photo by Sandra Semburg

15/204

Street style at New York Fashion Week Fall/Winter 2017-2018
Photo by Sandra Semburg

16/204

Street style at New York Fashion Week Fall/Winter 2017-2018
Photo by Sandra Semburg

17/204

Street style at New York Fashion Week Fall/Winter 2017-2018
Photo by Sandra Semburg

18/204

Street style at New York Fashion Week Fall/Winter 2017-2018
Photo by Sandra Semburg

19/204

Street style at New York Fashion Week Fall/Winter 2017-2018
Photo by Sandra Semburg

20/204

Street style at New York Fashion Week Fall/Winter 2017-2018
Photo by Sandra Semburg

21/204

Street style at New York Fashion Week Fall/Winter 2017-2018
Photo by Sandra Semburg

22/204

Street style at New York Fashion Week Fall/Winter 2017-2018
Photo by Sandra Semburg

23/204

Street style at New York Fashion Week Fall/Winter 2017-2018
Photo by Sandra Semburg

24/204

Street style at New York Fashion Week Fall/Winter 2017-2018
Photo by Sandra Semburg

25/204

Street style at New York Fashion Week Fall/Winter 2017-2018
Photo by Sandra Semburg

26/204

Street style at New York Fashion Week Fall/Winter 2017-2018
Photo by Sandra Semburg

27/204

Street style at New York Fashion Week Fall/Winter 2017-2018
Photo by Sandra Semburg

28/204

Street style at New York Fashion Week Fall/Winter 2017-2018
Photo by Sandra Semburg

29/204

Street style at New York Fashion Week Fall/Winter 2017-2018
Photo by Sandra Semburg

30/204

Street style at New York Fashion Week Fall/Winter 2017-2018
Photo by Sandra Semburg

31/204

Street style at New York Fashion Week Fall/Winter 2017-2018
Photo by Sandra Semburg

32/204

Street style at New York Fashion Week Fall/Winter 2017-2018
Photo by Sandra Semburg

33/204

Street style at New York Fashion Week Fall/Winter 2017-2018
Photo by Sandra Semburg

34/204

Street style at New York Fashion Week Fall/Winter 2017-2018
Photo by Sandra Semburg

35/204

Street style at New York Fashion Week Fall/Winter 2017-2018
Photo by Sandra Semburg

36/204

Street style at New York Fashion Week Fall/Winter 2017-2018
Photo by Sandra Semburg

37/204

Street style at New York Fashion Week Fall/Winter 2017-2018
Photo by Sandra Semburg

38/204

Street style at New York Fashion Week Fall/Winter 2017-2018
Photo by Sandra Semburg

39/204

Street style at New York Fashion Week Fall/Winter 2017-2018
Photo by Sandra Semburg

40/204

Street style at New York Fashion Week Fall/Winter 2017-2018
Photo by Sandra Semburg

41/204

Street style at New York Fashion Week Fall/Winter 2017-2018
Photo by Sandra Semburg

42/204

Street style at New York Fashion Week Fall/Winter 2017-2018
Photo by Sandra Semburg

43/204

Street style at New York Fashion Week Fall/Winter 2017-2018
Photo by Sandra Semburg

44/204

Street style at New York Fashion Week Fall/Winter 2017-2018
Photo by Sandra Semburg

45/204

Street style at New York Fashion Week Fall/Winter 2017-2018
Photo by Sandra Semburg

46/204

Street style at New York Fashion Week Fall/Winter 2017-2018
Photo by Sandra Semburg

47/204

Street style at New York Fashion Week Fall/Winter 2017-2018
Photo by Sandra Semburg

48/204

Street style look at New York Fall/Winter 2017-2018 Fashion Week

Photo by Sandra Semburg

49/204

Street style look at New York Fall/Winter 2017-2018 Fashion Week

Photo by Sandra Semburg

50/204

Street style look at New York Fall/Winter 2017-2018 Fashion Week

Photo by Sandra Semburg

51/204

Street style look at New York Fall/Winter 2017-2018 Fashion Week

Photo by Sandra Semburg

52/204

Street style look at New York Fall/Winter 2017-2018 Fashion Week

Photo by Sandra Semburg

53/204

Street style look at New York Fall/Winter 2017-2018 Fashion Week

Photo by Sandra Semburg

54/204

Street style look at New York Fall/Winter 2017-2018 Fashion Week

Photo by Sandra Semburg

55/204

Street style look at New York Fall/Winter 2017-2018 Fashion Week

Photo by Sandra Semburg

56/204

Street style look at New York Fall/Winter 2017-2018 Fashion Week

Photo by Sandra Semburg

57/204

Street style look at New York Fall/Winter 2017-2018 Fashion Week

Photo by Sandra Semburg

58/204

Street style look at New York Fall/Winter 2017-2018 Fashion Week

Photo by Sandra Semburg

59/204

Street style look at New York Fall/Winter 2017-2018 Fashion Week

Photo by Sandra Semburg

60/204

Street style look at New York Fall/Winter 2017-2018 Fashion Week

Photo by Sandra Semburg

61/204

Street style look at New York Fall/Winter 2017-2018 Fashion Week

Photo by Sandra Semburg

62/204

Street style look at New York Fall/Winter 2017-2018 Fashion Week

Photo by Sandra Semburg

63/204

Street style look at New York Fall/Winter 2017-2018 Fashion Week

Photo by Sandra Semburg

64/204

Street style look at New York Fall/Winter 2017-2018 Fashion Week

Photo by Sandra Semburg

65/204

Street style look at New York Fall/Winter 2017-2018 Fashion Week

Photo by Sandra Semburg

66/204

Street style look at New York Fall/Winter 2017-2018 Fashion Week

Photo by Sandra Semburg

67/204

Street style look at New York Fall/Winter 2017-2018 Fashion Week

Photo by Sandra Semburg

68/204

Street style look at New York Fall/Winter 2017-2018 Fashion Week

Photo by Sandra Semburg

69/204

Street style look at New York Fall/Winter 2017-2018 Fashion Week

Photo by Sandra Semburg

70/204

Street style look at New York Fall/Winter 2017-2018 Fashion Week

Photo by Sandra Semburg

71/204

Street style look at New York Fall/Winter 2017-2018 Fashion Week

Photo by Sandra Semburg

72/204

Street style look at New York Fall/Winter 2017-2018 Fashion Week

Photo by Sandra Semburg

73/204

Street style look at New York Fall/Winter 2017-2018 Fashion Week

Photo by Sandra Semburg

74/204

Street style look at New York Fall/Winter 2017-2018 Fashion Week

Photo by Sandra Semburg

75/204

Street style look at New York Fall/Winter 2017-2018 Fashion Week

Photo by Sandra Semburg

76/204

Street style look at New York Fall/Winter 2017-2018 Fashion Week

Photo by Sandra Semburg

77/204

Street style look at New York Fall/Winter 2017-2018 Fashion Week

Photo by Sandra Semburg

78/204

Street style look at New York Fall/Winter 2017-2018 Fashion Week

Photo by Sandra Semburg

79/204

Street style look at New York Fall/Winter 2017-2018 Fashion Week

Photo by Sandra Semburg

80/204

Street style look at New York Fall/Winter 2017-2018 Fashion Week

Photo by Sandra Semburg

81/204

Street style look at New York Fall/Winter 2017-2018 Fashion Week

Photo by Sandra Semburg

82/204

Street style look at New York Fall/Winter 2017-2018 Fashion Week

Photo by Sandra Semburg

83/204

Street style look at New York Fall/Winter 2017-2018 Fashion Week

Photo by Sandra Semburg

84/204

Street style look at New York Fall/Winter 2017-2018 Fashion Week

Photo by Sandra Semburg

85/204

Street style look at New York Fall/Winter 2017-2018 Fashion Week

Photo by Sandra Semburg

86/204

Street style look at New York Fall/Winter 2017-2018 Fashion Week

Photo by Sandra Semburg

87/204

Street style look at New York Fall/Winter 2017-2018 Fashion Week

Photo by Sandra Semburg

88/204

Street style look at New York Fall/Winter 2017-2018 Fashion Week

Photo by Sandra Semburg

89/204

Street style look at New York Fall/Winter 2017-2018 Fashion Week

Photo by Sandra Semburg

90/204

Street style look at New York Fall/Winter 2017-2018 Fashion Week

Photo by Sandra Semburg

91/204

Street style look at New York Fall/Winter 2017-2018 Fashion Week

Photo by Sandra Semburg

92/204

Street style look at New York Fall/Winter 2017-2018 Fashion Week

Photo by Sandra Semburg

93/204

Street style look at New York Fall/Winter 2017-2018 Fashion Week

Photo by Sandra Semburg

94/204

Street style look at New York Fall/Winter 2017-2018 Fashion Week

Photo by Sandra Semburg

95/204

Street style look at New York Fall/Winter 2017-2018 Fashion Week

Photo by Sandra Semburg

96/204

Street style look at New York Fall/Winter 2017-2018 Fashion Week

Photo by Sandra Semburg

97/204

Street style look at New York Fall/Winter 2017-2018 Fashion Week

Photo by Sandra Semburg

98/204

Street style look at New York Fall/Winter 2017-2018 Fashion Week

Photo by Sandra Semburg

99/204

Street style look at New York Fall/Winter 2017-2018 Fashion Week

Photo by Sandra Semburg

100/204

Street style look at New York Fall/Winter 2017-2018 Fashion Week

Photo by Sandra Semburg

101/204

Street style look at New York Fall/Winter 2017-2018 Fashion Week

Photo by Sandra Semburg

102/204 college Fashion Street Style Roundup: June 2017

Street style look at New York Fall/Winter 2017-2018 Fashion Week

Photo by Sandra Semburg

103/204

Street style look at New York Fall/Winter 2017-2018 Fashion Week

Photo by Sandra Semburg

104/204

Street style look at New York Fall/Winter 2017-2018 Fashion Week

Photo by Sandra Semburg

105/204

Street style look at New York Fall/Winter 2017-2018 Fashion Week

Photo by Sandra Semburg

106/204

107/204

108/204

109/204

110/204

111/204

Street style look at New York Fall/Winter 2017-2018 Fashion Week

Photo by Sandra Semburg

112/204

Street style look at New York Fall/Winter 2017-2018 Fashion Week

Photo by Sandra Semburg

113/204

Street style look at New York Fall/Winter 2017-2018 Fashion Week

Photo by Sandra Semburg

114/204

Street style look at New York Fall/Winter 2017-2018 Fashion Week

Photo by Sandra Semburg

115/204

Street style look at New York Fall/Winter 2017-2018 Fashion Week

Photo by Sandra Semburg

116/204

Street style look at New York Fall/Winter 2017-2018 Fashion Week

Photo by Sandra Semburg

117/204

Street style look at New York Fall/Winter 2017-2018 Fashion Week

Photo by Sandra Semburg

118/204

Street style look at New York Fall/Winter 2017-2018 Fashion Week

Photo by Sandra Semburg

119/204

Street style look at New York Fall/Winter 2017-2018 Fashion Week

Photo by Sandra Semburg

120/204

Street style look at New York Fall/Winter 2017-2018 Fashion Week

Photo by Sandra Semburg

121/204

Street style look at New York Fall/Winter 2017-2018 Fashion Week

Photo by Sandra Semburg

122/204

Street style look at New York Fall/Winter 2017-2018 Fashion Week

Photo by Sandra Semburg

123/204

Street style look at New York Fall/Winter 2017-2018 Fashion Week

Photo by Sandra Semburg

124/204

Street style look at New York Fall/Winter 2017-2018 Fashion Week

Photo by Sandra Semburg

125/204

Street style look at New York Fall/Winter 2017-2018 Fashion Week

Photo by Sandra Semburg

126/204

Street style look at New York Fall/Winter 2017-2018 Fashion Week

Photo by Sandra Semburg

127/204

Street style look at New York Fall/Winter 2017-2018 Fashion Week

Photo by Sandra Semburg

128/204

Street style look at New York Fall/Winter 2017-2018 Fashion Week

Photo by Sandra Semburg

129/204

Street style look at New York Fall/Winter 2017-2018 Fashion Week

Photo by Sandra Semburg

130/204

Street style look at New York Fall/Winter 2017-2018 Fashion Week

Photo by Sandra Semburg

131/204

Street style look at New York Fall/Winter 2017-2018 Fashion Week

Photo by Sandra Semburg

132/204

Street style look at New York Fall/Winter 2017-2018 Fashion Week

Photo by Sandra Semburg

133/204

Street style look at New York Fall/Winter 2017-2018 Fashion Week

Photo by Sandra Semburg

134/204

Street style look at New York Fall/Winter 2017-2018 Fashion Week

Photo by Sandra Semburg

135/204

Street style look at New York Fall/Winter 2017-2018 Fashion Week

Photo by Sandra Semburg

136/204

Street style look at New York Fall/Winter 2017-2018 Fashion Week

Photo by Sandra Semburg

137/204

Street style look at New York Fall/Winter 2017-2018 Fashion Week

Photo by Sandra Semburg

138/204

Street style look at New York Fall/Winter 2017-2018 Fashion Week

Photo by Sandra Semburg

139/204

Street style look at New York Fall/Winter 2017-2018 Fashion Week

Photo by Sandra Semburg

140/204

Street style look at New York Fall/Winter 2017-2018 Fashion Week

Photo by Sandra Semburg

141/204

Street style look at New York Fall/Winter 2017-2018 Fashion Week

Photo by Sandra Semburg

142/204

Street style look at New York Fall/Winter 2017-2018 Fashion Week

Photo by Sandra Semburg

143/204

Street style look at New York Fall/Winter 2017-2018 Fashion Week

Photo by Sandra Semburg

144/204

Street style look at New York Fall/Winter 2017-2018 Fashion Week

Photo by Sandra Semburg

145/204

Street style look at New York Fall/Winter 2017-2018 Fashion Week

Photo by Sandra Semburg

146/204

Street style look at New York Fall/Winter 2017-2018 Fashion Week

Photo by Sandra Semburg

147/204

Street style look at New York Fall/Winter 2017-2018 Fashion Week

Photo by Sandra Semburg

148/204

Street style look at New York Fall/Winter 2017-2018 Fashion Week

Photo by Sandra Semburg

149/204

Street style look at New York Fall/Winter 2017-2018 Fashion Week

Photo by Sandra Semburg

150/204

Street style look at New York Fall/Winter 2017-2018 Fashion Week

Photo by Sandra Semburg

151/204

Street style look at New York Fall/Winter 2017-2018 Fashion Week

Photo by Sandra Semburg

152/204

Street style look at New York Fall/Winter 2017-2018 Fashion Week

Photo by Sandra Semburg

153/204

Street style look at New York Fall/Winter 2017-2018 Fashion Week

Photo by Sandra Semburg

154/204

Street style look at New York Fall/Winter 2017-2018 Fashion Week

Photo by Sandra Semburg

155/204

Street style look at New York Fall/Winter 2017-2018 Fashion Week

Photo by Sandra Semburg

156/204

Street style look at New York Fall/Winter 2017-2018 Fashion Week

Photo by Sandra Semburg

157/204

Street style look at New York Fall/Winter 2017-2018 Fashion Week

Photo by Sandra Semburg

158/204

Street style look at New York Fall/Winter 2017-2018 Fashion Week

Photo by Sandra Semburg

159/204

Street style look at New York Fall/Winter 2017-2018 Fashion Week

Photo by Sandra Semburg

160/204

Street style look at New York Fall/Winter 2017-2018 Fashion Week

Photo by Sandra Semburg

161/204

Street style look at New York Fall/Winter 2017-2018 Fashion Week

Photo by Sandra Semburg

162/204

Street style look at New York Fall/Winter 2017-2018 Fashion Week

Photo by Sandra Semburg

163/204

Street style look at New York Fall/Winter 2017-2018 Fashion Week

Photo by Sandra Semburg

164/204

Street style look at New York Fall/Winter 2017-2018 Fashion Week

Photo by Sandra Semburg

165/204

Street style look at New York Fall/Winter 2017-2018 Fashion Week

Photo by Sandra Semburg

166/204

Street style look at New York Fall/Winter 2017-2018 Fashion Week

Photo by Sandra Semburg

167/204

Street style look at New York Fall/Winter 2017-2018 Fashion Week

Photo by Sandra Semburg

168/204

Street style look at New York Fall/Winter 2017-2018 Fashion Week

Photo by Sandra Semburg

169/204

Street style look at New York Fall/Winter 2017-2018 Fashion Week

Photo by Sandra Semburg

170/204

Street style look at New York Fall/Winter 2017-2018 Fashion Week

Photo by Sandra Semburg

171/204

Street style look at New York Fall/Winter 2017-2018 Fashion Week

Photo by Sandra Semburg

172/204

Street style look at New York Fall/Winter 2017-2018 Fashion Week

Photo by Sandra Semburg

173/204

Street style look at New York Fall/Winter 2017-2018 Fashion Week

Photo by Sandra Semburg

174/204

Street style look at New York Fall/Winter 2017-2018 Fashion Week

Photo by Sandra Semburg

175/204

Street style look at New York Fall/Winter 2017-2018 Fashion Week

Photo by Sandra Semburg

176/204

Street style look at New York Fall/Winter 2017-2018 Fashion Week

Photo by Sandra Semburg

177/204

Street style look at New York Fall/Winter 2017-2018 Fashion Week

Photo by Sandra Semburg

178/204

Street style look at New York Fall/Winter 2017-2018 Fashion Week

Photo by Sandra Semburg

179/204

Street style look at New York Fall/Winter 2017-2018 Fashion Week

Photo by Sandra Semburg

180/204

Street style look at New York Fall/Winter 2017-2018 Fashion Week

Photo by Sandra Semburg

181/204

Street style look at New York Fall/Winter 2017-2018 Fashion Week

Photo by Sandra Semburg

182/204

Street style look at New York Fall/Winter 2017-2018 Fashion Week

Photo by Sandra Semburg

183/204

Street style look at New York Fall/Winter 2017-2018 Fashion Week

Photo by Sandra Semburg

184/204

Street style look at New York Fall/Winter 2017-2018 Fashion Week

Photo by Sandra Semburg

185/204

Street style look at New York Fall/Winter 2017-2018 Fashion Week

Photo by Sandra Semburg

186/204

Street style look at New York Fall/Winter 2017-2018 Fashion Week

Photo by Sandra Semburg

187/204

Street style look at New York Fall/Winter 2017-2018 Fashion Week

Photo by Sandra Semburg

188/204

Street style look at New York Fall/Winter 2017-2018 Fashion Week

Photo by Sandra Semburg

189/204

Street style look at New York Fall/Winter 2017-2018 Fashion Week

Photo by Sandra Semburg

190/204

Street style look at New York Fall/Winter 2017-2018 Fashion Week

Photo by Sandra Semburg

191/204

Street style look at New York Fall/Winter 2017-2018 Fashion Week

Photo by Sandra Semburg

192/204

Street style look at New York Fall/Winter 2017-2018 Fashion Week

Photo by Sandra Semburg

193/204

Street style look at New York Fall/Winter 2017-2018 Fashion Week

Photo by Sandra Semburg

194/204

Street style look at New York Fall/Winter 2017-2018 Fashion Week

Photo by Sandra Semburg

195/204

Street style look at New York Fall/Winter 2017-2018 Fashion Week

Photo by Sandra Semburg

196/204

Street style look at New York Fall/Winter 2017-2018 Fashion Week

Photo by Sandra Semburg

197/204

Street style look at New York Fall/Winter 2017-2018 Fashion Week

Photo by Sandra Semburg

198/204

Street style look at New York Fall/Winter 2017-2018 Fashion Week

Photo by Sandra Semburg

199/204

Street style look at New York Fall/Winter 2017-2018 Fashion Week

Photo by Sandra Semburg

200/204

Street style look at New York Fall/Winter 2017-2018 Fashion Week

Photo by Sandra Semburg

201/204

Street style look at New York Fall/Winter 2017-2018 Fashion Week

Photo by Sandra Semburg

202/204

Street style look at New York Fall/Winter 2017-2018 Fashion Week

Photo by Sandra Semburg

203/204

Street style look at New York Fall/Winter 2017-2018 Fashion Week

Photo by Sandra Semburg

204/204

Next gallery

FASHION STREET LOOKS

Street style at Sydney Fashion Week 2018

SEE THE 96 PHOTOS

Street style look at New York Fall/Winter 2017-2018 Fashion Week

Photo by Sandra Semburg
See also __________________
Haut__Rectangle
Milieu
How the LVMH Prize became one of the most important contests in fashion
When the inevitable Karl Lagerfeld biopic is made, its narrative will peak first in 1954 — the year his extraordinary life in fashion really began. Lagerfeld, then only 21, was awarded a prize by the International Wool Secretariat for his extraordinary coat designs. The same year, a teenager by the name of Yves Saint Laurent took home the dresses category. Lagerfeld was hired as an assistant to Pierre Balmain — who sat on the prize's jury — while Saint Laurent found work at the House of Dior. The rest is history.
Summer obsession: Replay's colorful skinny jeans
After the success of their Touch jeans, an innovative design that promises to smooth the silhouette, the Italian label, Replay returns with new summer designs.
Bas__Rectangle
Breaking News: Venetia Scott named Fashion Director of Vogue UK
Edward Enninful, who is preparing to take the reins of Vogue UK on August 1, has just announced the name of his new fashion director: Venetia Scott.
20 aviator sunglasses for a stylish summer
When it comes to sunglasses, which style is eternally in Vogue? From tie-dye accents to super-reflective, these aviator lenses are classic chic, pure and simple.
Bas-Extra__Rectangle
Audrey Hepburn's wardrobe is up for auction at Christie's
Attention, collectors! Dresses designed by Hubert de Givenchy, iconic ballerina pumps and trench coats from Breakfast at Tiffany's are some of Audrey Hepburn's belongings that will be up for auction at Christie's in London from September 2017.
Street style: How has Selena Gomez's style got even sharper?
From Disney star to fashion muse, Selena Gomez's style has gone up a gear lately. The young girlfriend of The Weeknd has recently been wearing up and coming designers such as Jacquemus. We chart her sartorial evolution.
Milieu__Rectangle
SHOW MORE CONTENT
Источник: http://en.vogue.fr/fashion/street-looks/diaporama/fwah2017-street-style-new-york-fall-winter-2017-2018-fashion-week-fashion-shows/40740
Street Style : Неделя моды в Милане S/S 2017, день второй
Interior decorating
London Men's Fashion Week Spring 2017 Street Style Minimal. / Visual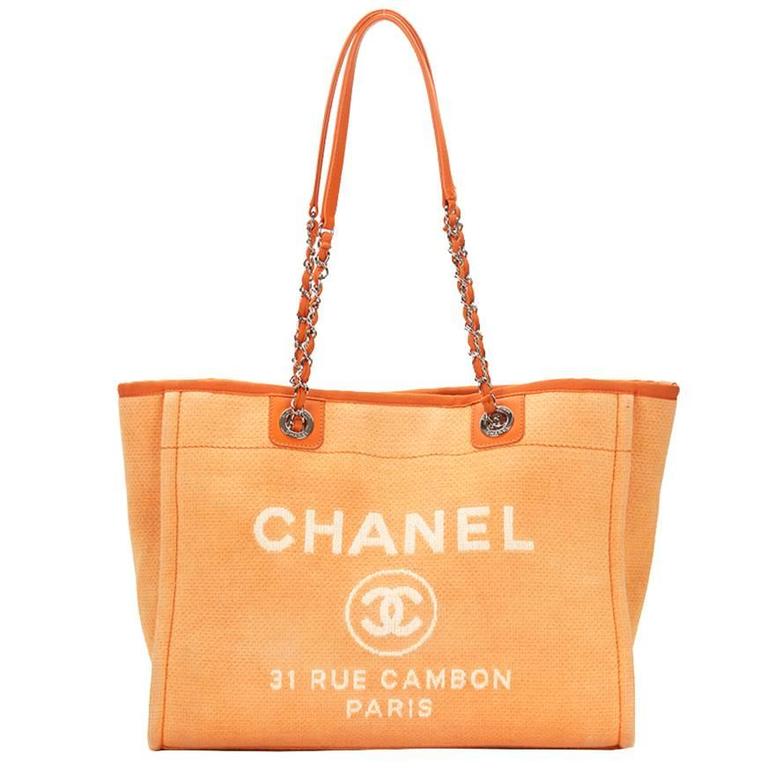 PAUSE Online Men's Fashion, Street Style, Fashion News Streetwear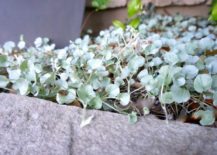 Уличная мода Street Fashion, Street style Pulse Fashion
ATCL 's Weekend Style Roundup #14 - About That Curvy Life
NYFW Street Style Round Up by Yours Truly - The Stylish Soul
Selena Gomez's Big Fashion Week! (Star Style Roundup)
Fashion Month Round Up : Street Style Beyond the Exterior
Australian Fashion Week - Round Up Public Desire - Word!
Seoul Fashion Week Street Style 2017 British Vogue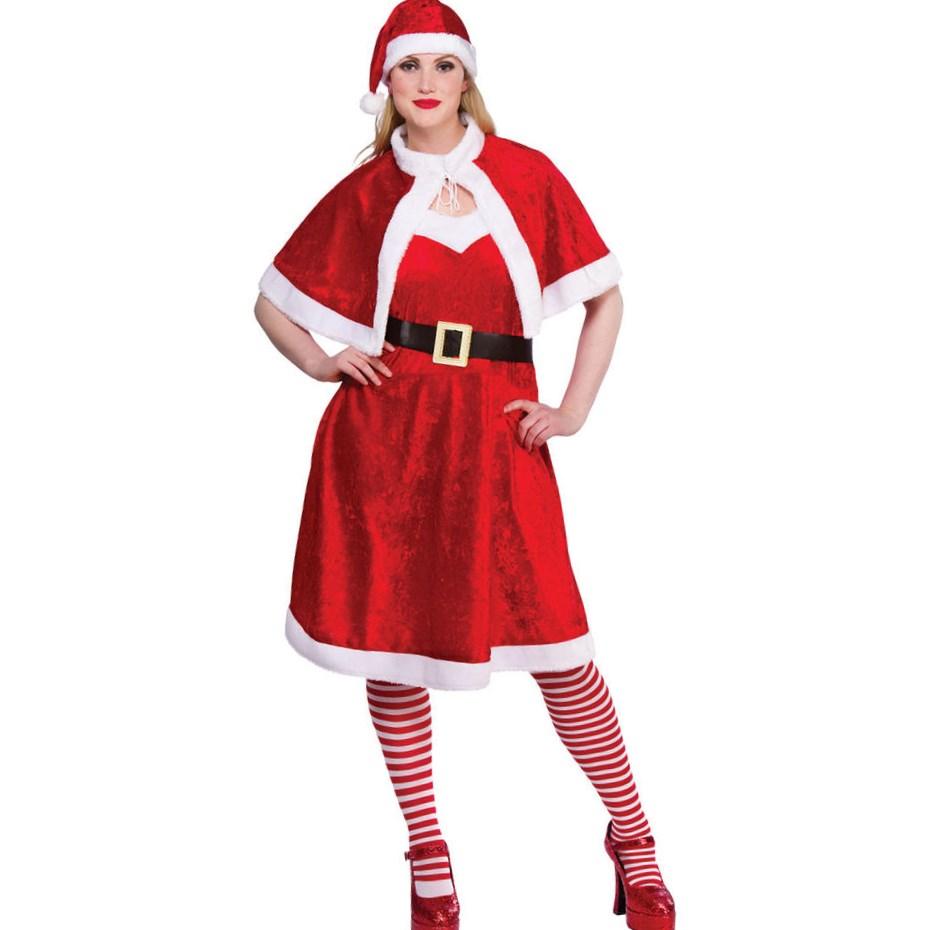 100 Living Room Decorating Ideas - Design Photos of Family Rooms
34 Easy and Cheap DIY Garden Pots
Alexander McQueen Clothing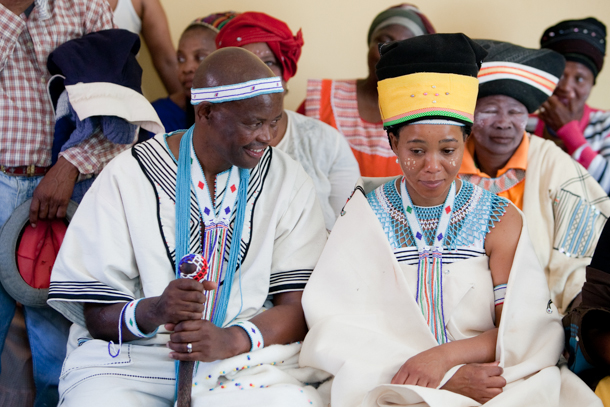 Different Indian hair styles - Native American Language Net
Don t Forget Your Thank You Letter - Dugan Staffing Solutions